Want a beautiful wedding cake or an amazing 2 tiered birthday cake? Read more about ordering here.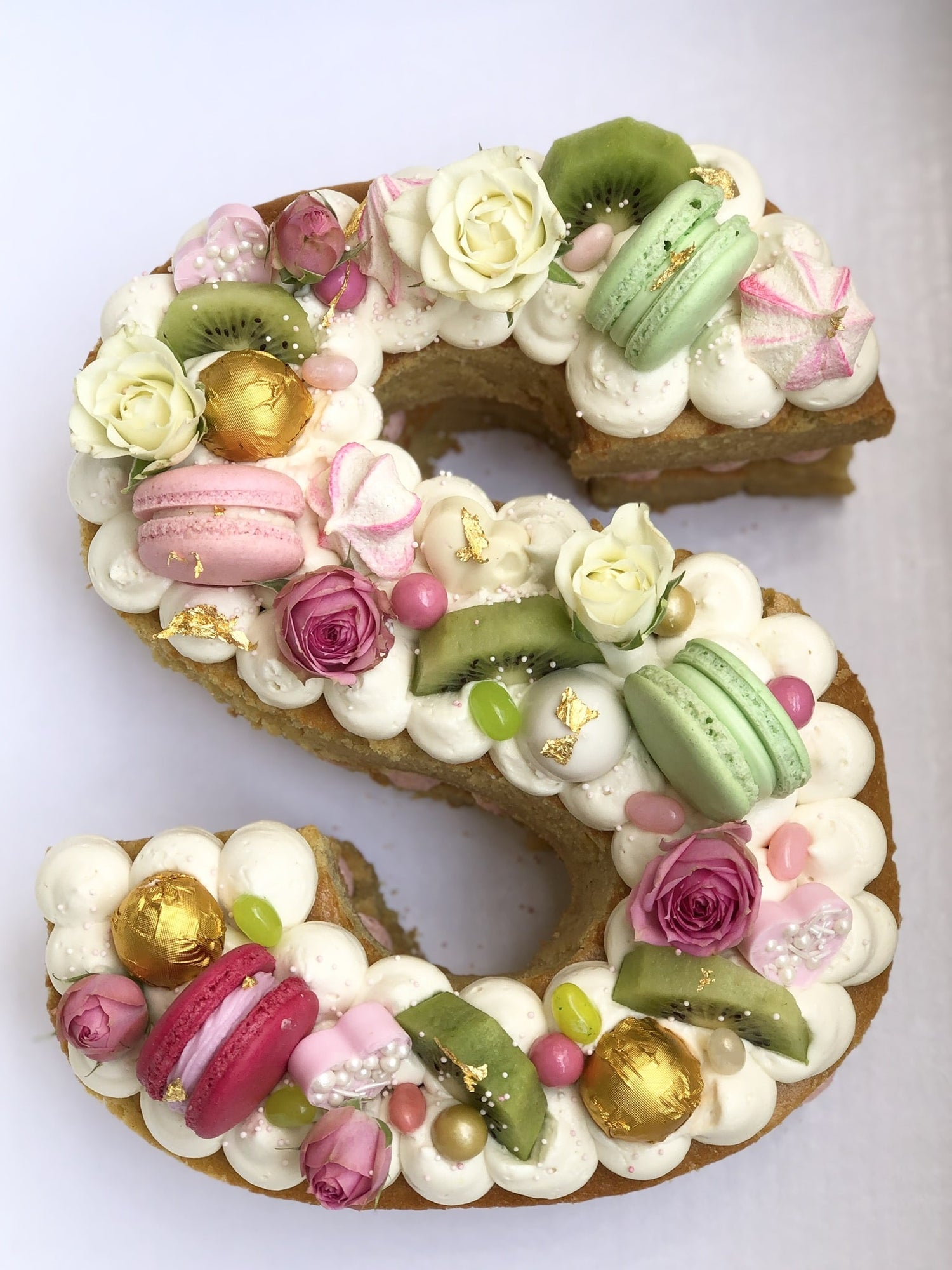 OUR FAMOUS VEGAN CREAM TART LETTER & NUMBER GLUTEN-FREE CAKES
"I've never had such a beautiful cake of my own!"
Order a Letter Cake Here
Ordering Letter & Number Cream Tart Cakes
Select Cake or Tart

Our beautiful Letter / Number Cakes can be done with Cake & Frosting OR Shortbread Cookie Crust & Pastry Cream - a Tart (the absolute BEST!)

Prices start at $125 for the first letter, add $65 for each additional letter/number

Choose your Style

See our gallery and instagram page for past letter/number cakes to reference the look you'd like. Select a color scheme to fit your style. Send us inspo pics so we can create something beautiful for you. Every cake is a unique work of art!

Please order a full week ahead

Please Call to order (747) 222-7379
Wedding Cakes
Cake Tastings

Cake Tasting Kit... $36

You may select your preferred flavors to taste. Order a minimum of 3 days ahead, for take away only, we don't offer dine in. But we do have outside tables.

Choose:

6 cake flavors
5 frostings
1 premium filling

Your tasting fee will be refunded if you spend over $150 on your wedding cake or dessert table

If you are not local, you can order our Cupcake Jars to be shipped to you, SHOP JARS HERE We will refund you up to $52 if you spend over $150, after you place your order. Refund will not be automatically applied, and you must notify us in writing after you make your purchase and before order is shipped. Once the order is shipped we will not be able to apply the refund. 

Wedding Cake Delivery

Delivery is available based on availability, please inquire on your exact location and date

We deliver to Los Angeles and Ventura Counties. Including Santa Monica, Hollywood, Glendale area, Ventura, Ojai and Santa Barbara.

Delivery and setup starts at $75

Please have these Delivery details ready when ordering:

Venue name, location description and address,
Location contact person and their cell on day of event,
A 3 hour window for delivery, at least 2 hours before the event.

Ordering

Please place your wedding cake order a minimum of 1 week ahead, a month ahead is best. Wedding cake slots are limited and fill up, please order accordingly.

We require payment at the time of ordering. 50% deposit and 50% at 30 days remaining. If you order within 30 days, 100% payment is required at time of ordering. Please contact us to complete partial payments.

To Inquire about cakes:

Please complete the form below.

Include the event date, servings needed and your complete contact information.

General Pricing

STACKED AND TIERED CAKES

SHEET CAKES:

Full Sheet Serves 100 $349
Half Sheet Serves 50 $175

Shipping Wedding Cakes

Please inquire with your specific wedding location and dates. Please include how many people you'll be serving. Small cakes 6" - 8" ship easily. Stacked or tiered cakes, require assembly on site.

We have sent wedding cakes to as far as Hawaii (OUR OWN WEDDING!). The shipping is quite costly so keep that in mind.
DESSERT TABLES
Many people choose a small cake to cut and a dessert table for guests to choose their own little bites. We make incredible mini desserts too.
Below are a few favorites:
Mini Parfaits with Mini Spoons
Banana Cream
Mascarpone Fresh Fruit Tart
Chocolate Cream Mousse
Strawberry Cheesecake
Mango Mousse
Peanut Butter Cream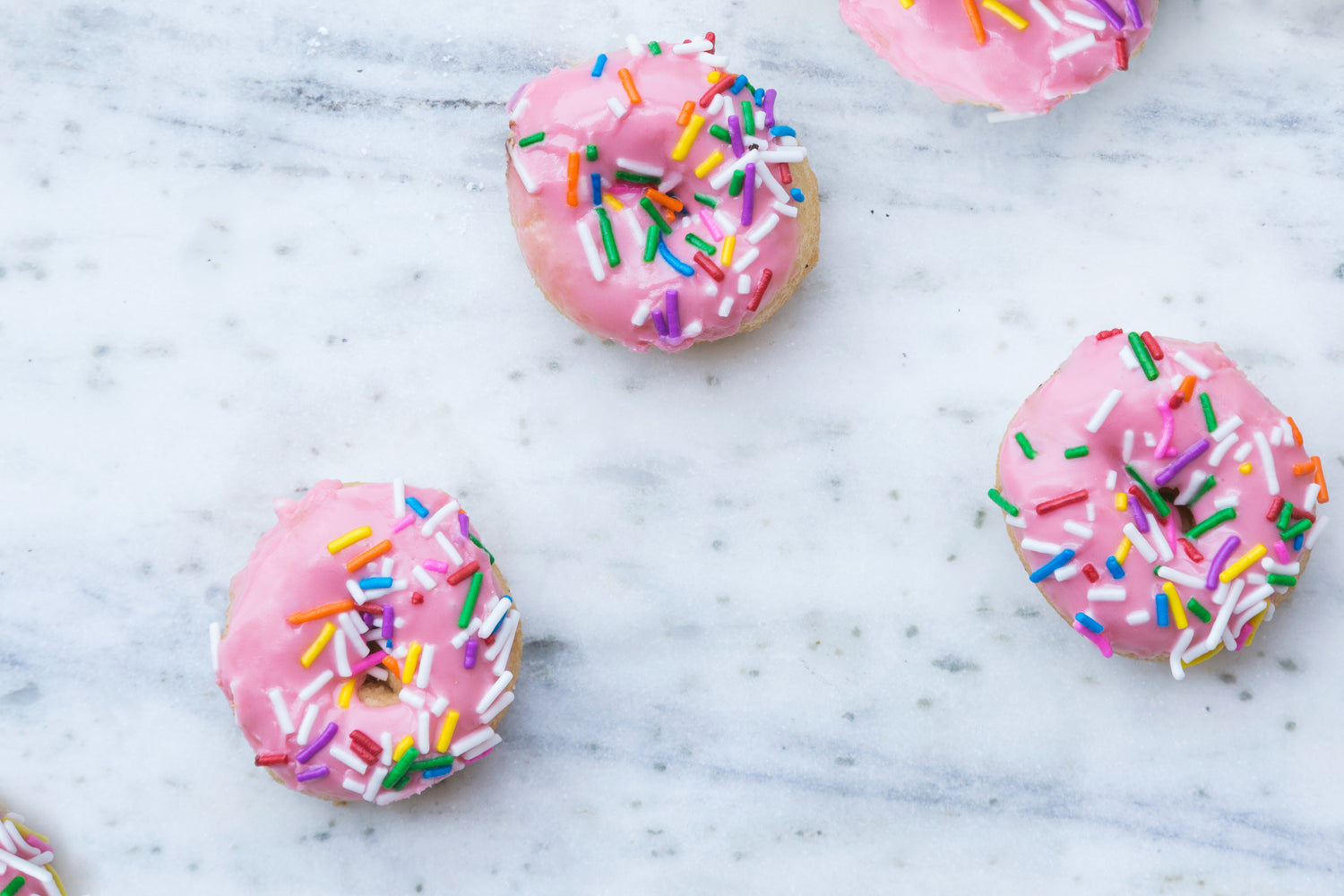 We recommend a variety of items for guests to choose from. 3-5 Items is best. More than that and guests may feel overwhelmed.
Mini Donuts
Color coordinated to your wedding colors
Chocolate or Vanilla
Cake Pops
Color coordinated to your wedding or white
Mini Cupcakes
Brownie Bites
Cookies
Chocolate Chip
Oatmeal
Snickerdoodle
Wedding Cookies